Smoke, dirt and destruction add up to afternoon of mangled mayhem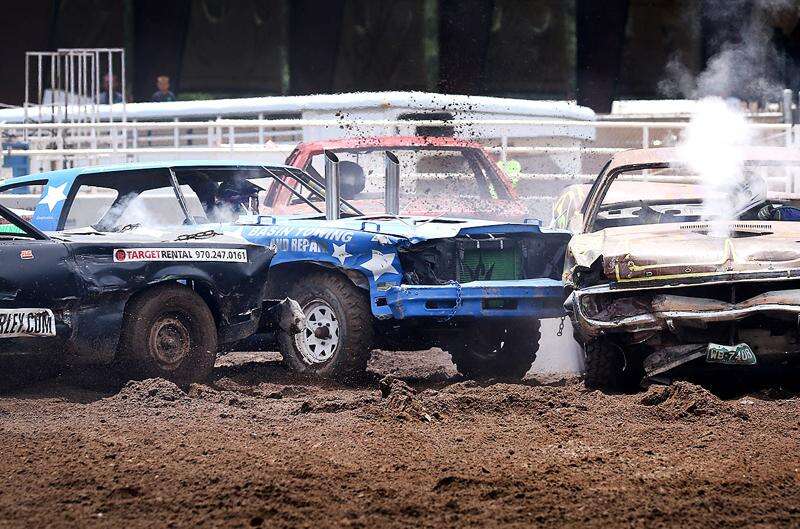 A crowd packed all three stadium stands Saturday watching cars and trucks smash into each other at the 22nd Demolition Derby at the La Plata County Fair.
Smoke billowed and dirt flew as drivers crashed their vehicles into each other in an effort to be the last vehicle running. At least one car caught on fire, and another hit a competitor so hard the small concrete wall between the crowd and the drivers jolted and moved.
Event organizers said the derby is always the fair's biggest moneymaker.
It's not clear why it trends so well with locals.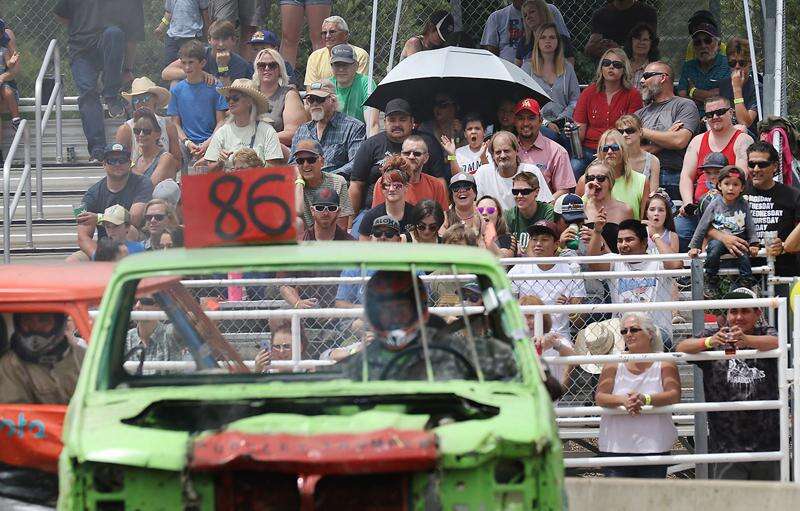 "I don't know if it's the aggression – it's loud, it's noisy," said Lynn Dobbins, one of two superintendents for the demolition derby.
About 27 drivers took their chance in the arena for the opportunity to legally drive like a maniac.
"When can you get into 30 car accidents in one day and not go to jail?" said Thomas Haderthauer, a driver in the derby.
This was Haderthauer's second year as a driver and his fifth year being a part of the derby. For him, the best part of participating and being on the track is the "open-air freedom."
When all was said and mangled, three winners took home the title of champion, one in each category: Cars, mini cars and trucks.
Paul Krueger and his team took home first place for the car category.
"It makes it worth all the time and effort," Krueger said.
It took about 80 to 100 hours to get the car prepared for the derby, he said.
Saturday was Krueger's second time winning in the Durango derby – he claimed his first win two years ago.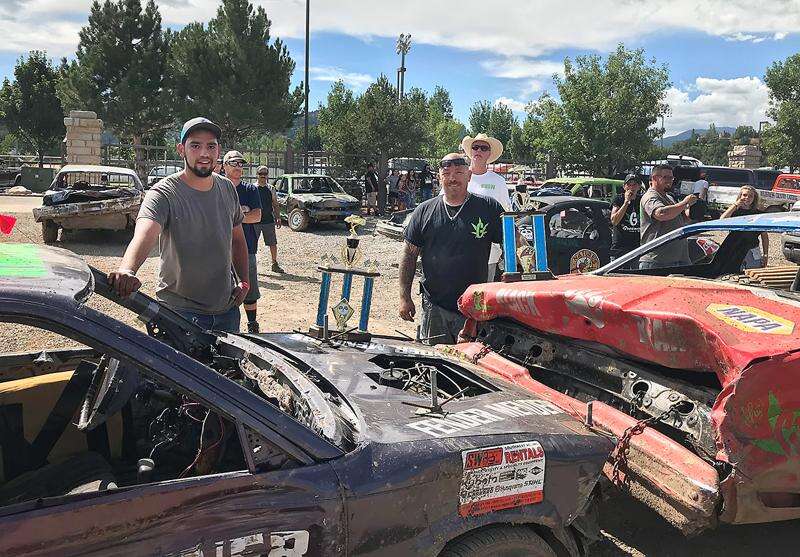 In the mini car division, Stanley Moreno brought home a win for himself and his sponsors – CJ's Diner, Fender Menders of Durango and No Rivers Concrete – who helped make his day at the derby possible.
Saturday was his first time winning; last year, his car died immediately.
Moreno said he will definitely be back in the arena next year. "It's awesome man, it was a blast," he said.
Ralph Brawley took his second win in the truck category. This was his 12th time participating in a demolition derby.
"It is so hard to win, a lot of it has to do with luck," he said.
Brawley said about 100 people came out to support his team this year, adding that sponsors make driving in the derby possible.
His team brought two trucks, one car and one mini car to the derby. As with many of the drivers, Brawley comes out for the adrenaline, he said.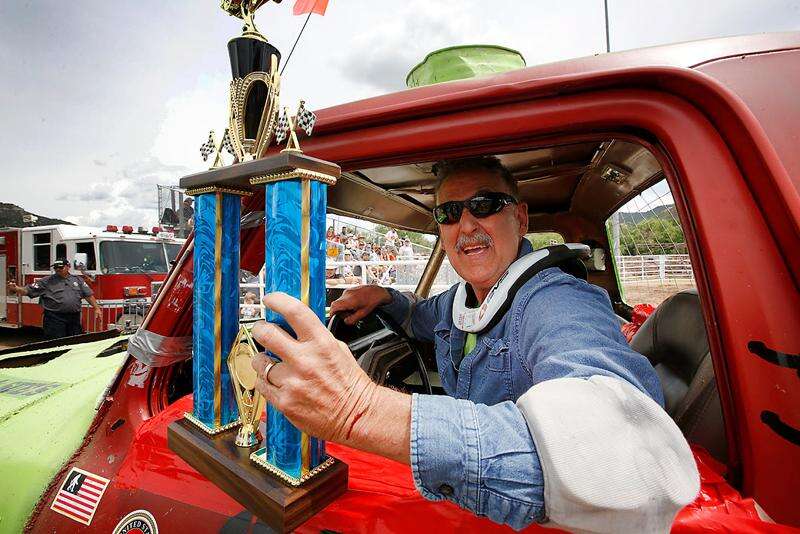 This year, he attempted to flip another truck over the concrete barrier, leaving the orange and white truck disabled by the side of the track.
Despite the heat, audience members of all ages came out to witness the mayhem.
Jordan Osborn of Durango said Saturday was his first time at the derby. He said the best part for him was seeing cars smashing and on fire, enjoying the food and spending time with family.
"It's like bumper cars for adults," he said.
The La Plata County Fair will end Sunday. A cowboy church will start at 8:30 a.m. and exhibits are open to the public from 9 a.m. to 2 p.m.
bmandile@durangoherald.com