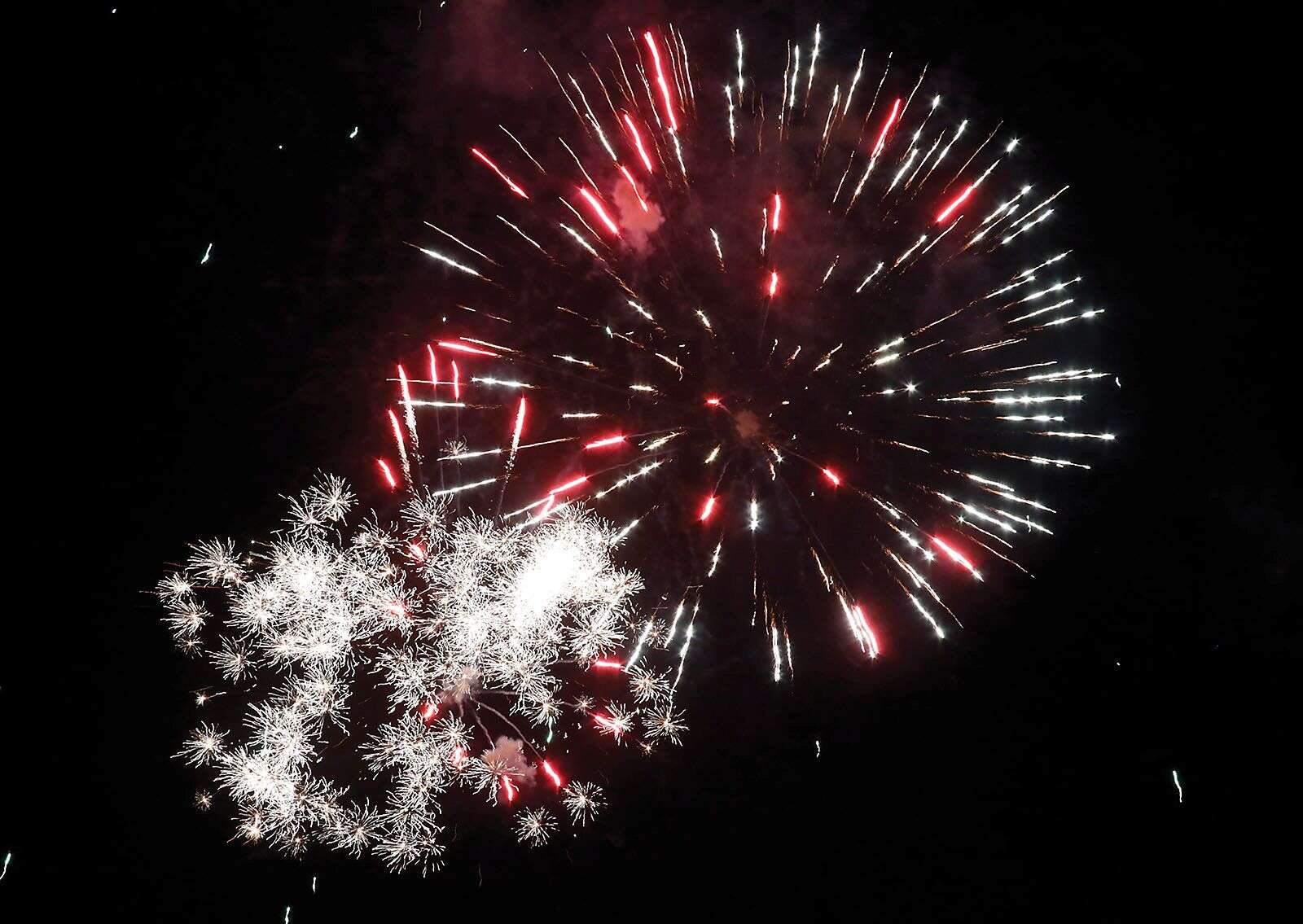 Highlight of the Week
La Plata Open Space Conservancy will host its Cocktails for Conservation fundraiser July 10 at a conserved property about 30 minutes from Durango. Directions will be provided after tickets are purchased.
The fundraiser will feature live music by Six Dollar String Band, a locally sourced meal catered by Sunnyside Farms Market, drinks provided by regional producers and a silent auction and raffles.
Tickets are $65 and may be purchased at www.lposc.org/snowdown-event-admission.
For more information or to donate a silent auction item, email jennaye@lposc.org.
Local Events, July 1-14
Saturday, July 3
Fiftieth wedding anniversary celebration for Roger and Sheryl Ayers, 4-6 p.m., Breen Community Building, Highway 140, Hesperus. Details: Jeanie Wydner at 749-9239.
Friday-Sunday, July 9-11
Four Corners Gem and Mineral Show, 10 a.m.-6 p.m., La Plata County Fairgrounds. $3 adults, children free with adult. Classes available. Details: www.durangorocks.org.
Lapidary and Silversmith Classes, offered by Four Corners Gem and Mineral Club during its annual Gem Show. Subjects include soldered rings, drilled stones, wire wrap and more. Register: www.durangorocks.org/gemshowclasses.
Friday, July 9
San Juan Mining & Reclamation Conference artist proposals submission deadline. Details: http://www.mountainstudies.org/sjmrc.
Saturday, July 10
Intro to Video Production class, 10-11:30 a.m., Ignacio Community Library, 470 Goddard Ave. Free. No registration required. Details: Ron at 564-9287.
Summer Brew, 1-4:30 p.m., Purgatory Resort. $25. A day of sampling summer beers with live music by State 38. Tickets at bit.ly/3wdN9xM.
Cocktails for Conservation fundraiser, 5 p.m.-dusk, Destination Ranch. $65. Music by Six Dollar String Band. Food by Sunnyside Farms Market. Drinks from regional producers. Raffles and silent auction. Tickets: www.lposc.org.
July 11-Aug.1
Music in the Mountains Classic Music Festival, various times, Community Concert Hall. $35-$75 for most concerts. Tickets: www.musicinthemountains.com.
Monday-Wednesday, July 12-14
Music in the Mountains classical music mobile concerts, 5:30 p.m. Monday and Tuesday at Buckley Park, 1 p.m. Wednesday at Durango Public Library. Free. No reservations required. No dogs. Bring chairs or blankets, food and non-alcoholic beverages. Details: www.musicinthemountains.com/mobile-stage-concerts.
Wednesday-Sunday, July 14-18
Durango Pride, kick-off at 5:30 p.m. at Ska Brewing, 225 Girard St. Free-$40. Events include a talent show, Dragrango, brunch, mini-fest, a dance and a float meetup. Full schedule: bit.ly/35xBIpt.
Friday, July 16
Friends of the Library monthly sidewalk book sale, 10 a.m.-3 p.m., Durango Public Library, 1900 East Third Ave. $1 per pound. Genres: children-teen, travel and fiction J-P.
Saturday, July 17
iAM MUSIC Fest, 5-9 p.m., Buckley Park. $15. Featuring live music from Elder Grown, Graham Good and The Painters, Alex Blocker and BrettLynn Easley. Tickets: www.iammusicfest.us/tc-events/buckley-park-july.
Friday, Aug. 20
San Juan Mining & Reclamation Conference fiction writing contest submission deadline. Theme is mining and reclamation. Entry is free. Story length is 1,500-4,000 words. Details: www.mountainstudies.org/sjmrc or Alex Handloff at coordinator@headwatersalliance.org.
Fourth of July Events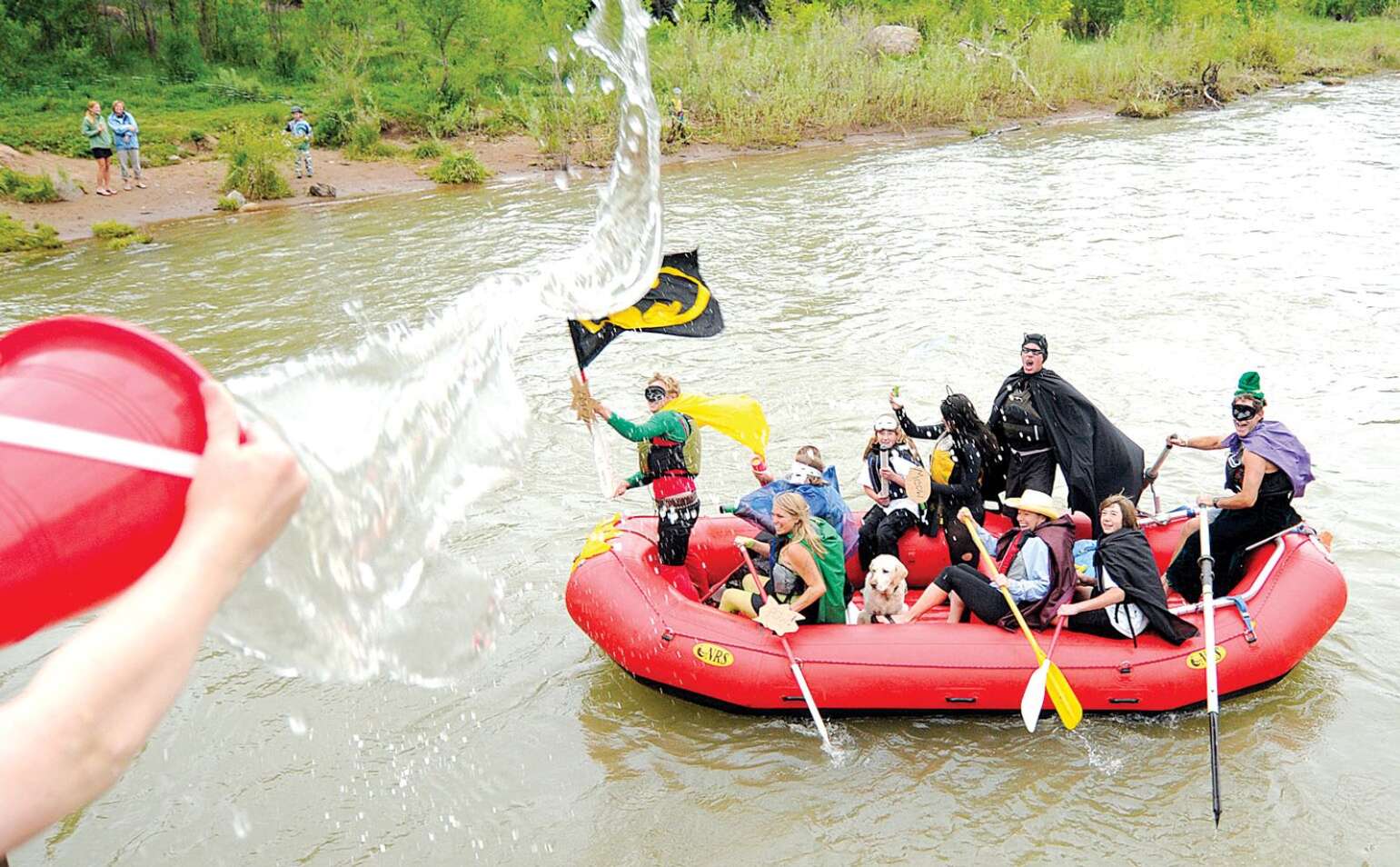 Durango
Sunday, July 4
All-American gourmet breakfast, 8-11:30 a.m., Rotary Park. Pancakes, biscuits and gravy and more. $10 ages 13 and older, $5 ages 5 to 12, children 4 and younger free. Bloody mary or mimosa $5. Tickets: 749-3295, 946-4856.
Fourth of July River Parade, 8 a.m.-5:30 p.m., Animas River. $60-$70. Raft through the heart of Durango. Fourth of July attire encourage. Best costume wins a prize. Register: www.mild2wildrafting.com/events.html.
July 4th Concert, 9:15 a.m., Rotary Park. Free. Live music from Southwest Civic Winds Concert Band and Civic Winds Jazz Orchestra. Details: www.durangogov.org/4thofjuly.
Annual Fourth of July picnic, noon-4:30 p.m., Buckley Park. Food and beer by Ska Brewing and Steamworks. Music by Badly Bent and Kirk James.
Elks Lodge Fourth of July barbecue and potluck, 1-5 p.m., 901 E. Second Ave. Lodge will supply BBQ chicken. Bring a side to share.
Fourth of July Street Dance, 5-9:30 p.m., Transit Center parking lot. Ska Brewing beer garden. Children's activities. Food from Grassburger and Mariana's Authentic Cuisine. Music by Stillhouse Junkies and DJ Calvin. Details: www.durangogov.org/4thofjuly.
City fireworks display canceled.
Bayfield
Sunday, July 4
Bayfield Lion's Club pancake breakfast, 8-11:30 a.m., 451 Church St.
Calvary Presbyterian Church pie sale and craft fair, 8 a.m., 89 E. Mill Street.
"Let's Not Overdo It This Year" 2K Firecrackers fun run, 10 a.m., Bayfield Elementary School, 511 E. Mustang Lane. Register: www.momentum24-7.com or pick up a form at Bayfield Town Hall, 1199 Bayfield Parkway.
Kids activities with The Powerhouse Science Center and the Alpine Bank strider bike pump track, 10 a.m.-5 p.m., Joe Stephenson Park.
Bayfield Rotary Club beer garden, 11 a.m.-5 p.m., Joe Stephenson Park. Food and merchandise vendors.
Flag raising and national anthem, 11:45 a.m., Pine River Valley Heritage Museum.
Parade, noon, Mill Street. Activities with restaurants and businesses to follow.
Live music with 3rd and Long, 2-5 p.m., north softball field.
Sports Events, July 1-14
Game of the Week
For more information and to confirm event information, visit each event page online or call the organizer.
List your event on The Durango Herald's calendar
Event listings are updated daily on www.durangoherald.com and in the printed editions of The Durango Herald every Wednesday.
The deadline for listings is 2:30 p.m. Friday.
Event listings are limited in length. You will not be able to list your event in this form if you exceed this limit or fail to complete the form below. Listings also may be submitted by email to calendar@durangoherald.com, but must contain the information listed on the form below, and in the same order.
Listings are published at the prerogative of the calendar editor and may be edited for punctuation, clarity and length and to eliminate tasteless material. The Durango Herald bears no responsibility for inaccurate entries.